Strong partnerships equip us to handle projects of any size.
To ensure that we bring you the best results, we maintain close personal contact and relationships with experts all over the world. This depth and breadth of talent means we can staff larger projects with the precise mix of specialists your project demands and deliver world-class solutions that produce measurable benefits.
We are proud to work closely with outstanding colleagues from leading educational institutions, professional organizations, and consulting firms, including these:
UCLA Extension Technical Management Program Faculty


Terry Schmidt is the senior instructor at UCLA Extensions esteemed Technical Management Program for mid and senior level business, and technical professionals. We can draw from this talented pool of teaching to handle virtually any size and type of project.
MIT Professional Institute


Since 2008 Terry has taught in their summer Leadership in Teams programs and we draw on fellow faculty as needed.
King Mongkut University of Technology Thonburi


King Mongkut University of Technology Thonburi (KMUTT) is one of Thailand's leading engineering universities. In alliance with their Department of Innovation and Management, we deliver programs throughout South East Asia.
The Institute for Management Studies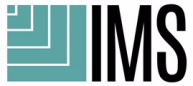 IMS offers monthly seminars by thought leaders and authors in North America and Europe. This member based organization sponsors Terry's programs.
The Association for Strategic Planning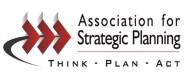 We draw on other top strategy professionals as needed from The Association for Strategic Planning (ASP), a non-profit professional society whose mission is to help people and organizations to succeed through improved strategic thinking, planning and action. Terry served on the ASP Certification task force which developed the first ever strategic planning certification program, and ManagementPro is one of five firm certified to teach the ASP Body of Knowledge.
Executive Forum


This leading Pacific Northwest training organization sponsors our strategy workshops in Portland and other cities.
Haines Center for Strategic Management


Terry is a certified associate and former global partner in the Haines Centre network, a best practice management research, consulting, and training organization with offices worldwide. We can access and utilize their systems thinking training materials.