We embrace adult learning principles that engage diverse learning styles and "entertrain".
Terry has trained over 25,000 people of all types and levels, in every function industry, and culture. Our participants include range from governors to geeks, and include auditors, engineers, game designers, CEOs, bureaucrats, entrepreneurs, IT experts, nuclear scientists, intelligence analysts, psychiatric nurses, and more.
Our training provides a catalyst for increasing innovation, stimulating global thinking, and transforming your organization. We target the real-world challenges you face. We offer in-house programs, customized to your context and culture, as well as open-enrollment public events, and online training
In House Training
Our training is fast-paced, participatory, and relevant.
We provide just enough learning so that participants understand and can apply the concepts. Terry Schmidt is a master trainer whose facilitated "hands-on and brains-on" workshops actively engage your group in solution finding. By program end, participants will have grasped the major ideas, learned a common language, applied them to real issues and have a new set of practical tools to use in the future.
Our most effective programs Include…
Turn Strategy Into Action – The Logical Framework Approach. Learn the core principles and apply to your priority projects in this signature workshop. This program is especially valuable for cross-functional teams engaged in early project design. The process provides significant team building benefits while start creating the right teamwork spirit and an accelerated start.
Strategic Planning Made Simple. Apply systems thinking principles to develop your long range planning in ways that engage stakeholders. Review and refine your mission, vision, strategy, priorities, and prioritize needed initiatives for the future.
Practical Emotional Intelligence. Learn to productively manage your awareness, stay motivated in difficult times, bounce back from setbacks, handle criticism, and deliver under pressure. Research confirms that a key difference between average and outstanding performers is linked to their emotional intelligence (EI): the ability to use their emotions, moods, and feelings, and those of others, to work for the greater good.
Managing Change. Change happens, like it or not. Understand core principles and use the keys to guide change. Learn how to manage the psychological dynamics and set up the right structures to intelligently guide planned change and accept to what you can't change.
We also design and deliver long-term training programs such as when we trained 80 mid-level managers in twelve different topics over a year.
"I have attended many programs in my career. Yours was one of the best – highly relevant materials, real world focus, applicable tools."
Samuel Cortez, Director of IT, Symantec Corporation –
Open Enrollment Public Training
If you prefer to see Terry in action before inviting him in-house, attend a public open-enrollment event sponsored by our partners, and other organizations. open enrollment events.
Other organization sponsoring include the Association for Strategic Planning, Project Management Institute, IT metrics and Productivity Institute. We especially invite you to the UCLA Extension Technical Management Program. where Terry is the senior instructor. Network with 130 other professionals in a stimulating week each March and September. Choose from Terry's best courses, along with two dozen other possibilities taught by a dozen other world-class instructors.
Terry also regularly conducts seminars through these partners:
MIT Professional Institute


Terry teaches at MIT's Professional Institute each summer. Join Terry and other MIT faculty at their Challenges of Leadership in Teams offered each year in late July.
The Institute for Management Studies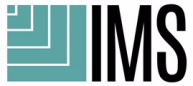 This member-based learning organization features Terry and other authors and consultants. These are open only to corporate IMS members.
View Terry's Upcoming Events.
Virtual Coaching
Terry can be your coach and use on-line technology to tackle your issues.
For example, we helped U.S. based Falco Electronics plan how to move a production facility from China to Mexico. We are currently helping a major Daimler truck sales and service organization in India to improve operations in multiple facilities.
Contact Terry or call 206.433.0700 today for a confidential discussion of your issues and objectives.
"The information in your seminar is immediately applicable to my projects at work. I'll be implementing these new ideas on Monday!"
Kaatz, Director, Comcast Entertainment Group –