Terry has inspired audience of all types in his unique keynote presentations and workshops.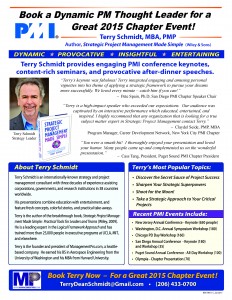 Whether it's setting the tone with a provocative opening keynote, giving your attendees real-world practical strategic management skills in workshops or break-out sessions, or closing your conference with energy and enthusiasm, Terry "entertrains" by delivering compelling content in an engaging way.
His authentic and practical wisdom – drawn from worldwide experience – gets people thinking in new ways, and offers fresh lenses for envisioning long-term success and inventing new solutions.
Our two most compelling keynotes are:
Shoot for the Moon
Terry's signature keynote (featuring audience participation) is a powerful, historical, and uplifting story of his Apollo 11 moon landing adventure.
Terry's colorful story begins in grade school when he was inspired by JFK's moon-landing declaration. As a freshman he received national attention by launching guppies into "inner space". His high school decision to become a rocket scientist led to earning an aerospace engineering degree, a NASA summer internship, and an amazing story involving Dr. Wernher von Braun, the visionary German scientist who lead the American space program.
Audiences will be inspired by how he hitchhiked cross country with a sleeping bag to witness the liftoff of our first lunar landing. They'll be amused at how he strategized to become the youngest accredited reporter at Cape Canaveral, representing an underground newspaper The Helix . His night-before-launch conversation with Walter Cronkite will draw tears. Audiences will experience this moment in American history as they count down with Terry, accompanied by dramatic footage and the roar of the rocket.
Listeners will recall their own life journey to discover their passion and profession. The story sub-text and take-away message is to commit to your own Shoot-for-the Moon projects.
Reinvent Yourself and Thrive
This keynote asks attendees to envision what they want to do personally, professionally, and organizationally; then challenges them to make that vision a top priority. This simple process of self-discovery and strategic expansion of personal identity can be life-changing, as people learn to be buoyant in turbulent times. For organizations going through change, this keynote better equips people to navigate change. Full of practical tips for both personal and organization reinvention.

While keynotes can inspire, they are too short to embed lasting skills. That's why we offer an additional seminar or break out session at conferences and conventions to go deeper. For example, Terry delivered the opening keynote on Strategic Project Management to 650 people at the New Jersey PMI's annual conference, along with a 3 hour hands on practicum for 140 others.
"Terry is a high impact speaker who exceeded our expectations. Our audience was captivated by an interactive performance, which educated, entertained, and inspired.."
Claudel Seide, PMP, MBA, Program Manager, New York City Chapter, PMI –