Can You Learn Strategy From A Dog?
Terry and his best friend, Mushka are the proud three-peat first-prize winners of the Association for Strategic Planning's (ASP) Video contest on strategic planning topics. Mushka starred in the first year winning video.
Watch Mushka demonstrate his amazing skills and discover why Think, Plan, and Act capture the essence of strategic management.
Strategic Management can be a complex and dry topic. But the essence is simple. You need to:
Think Strategically to frame your issues in a larger context, and to be forward focused to envision a compelling future
Plan Effectively to turn ideas into executable projects with committed terms, and axe problems before they occur
Act Fast to implement well-designed work plans, with periodic reviews and updates to stay on course and achieve predictably outstanding results.
Learn To Master All Three Themes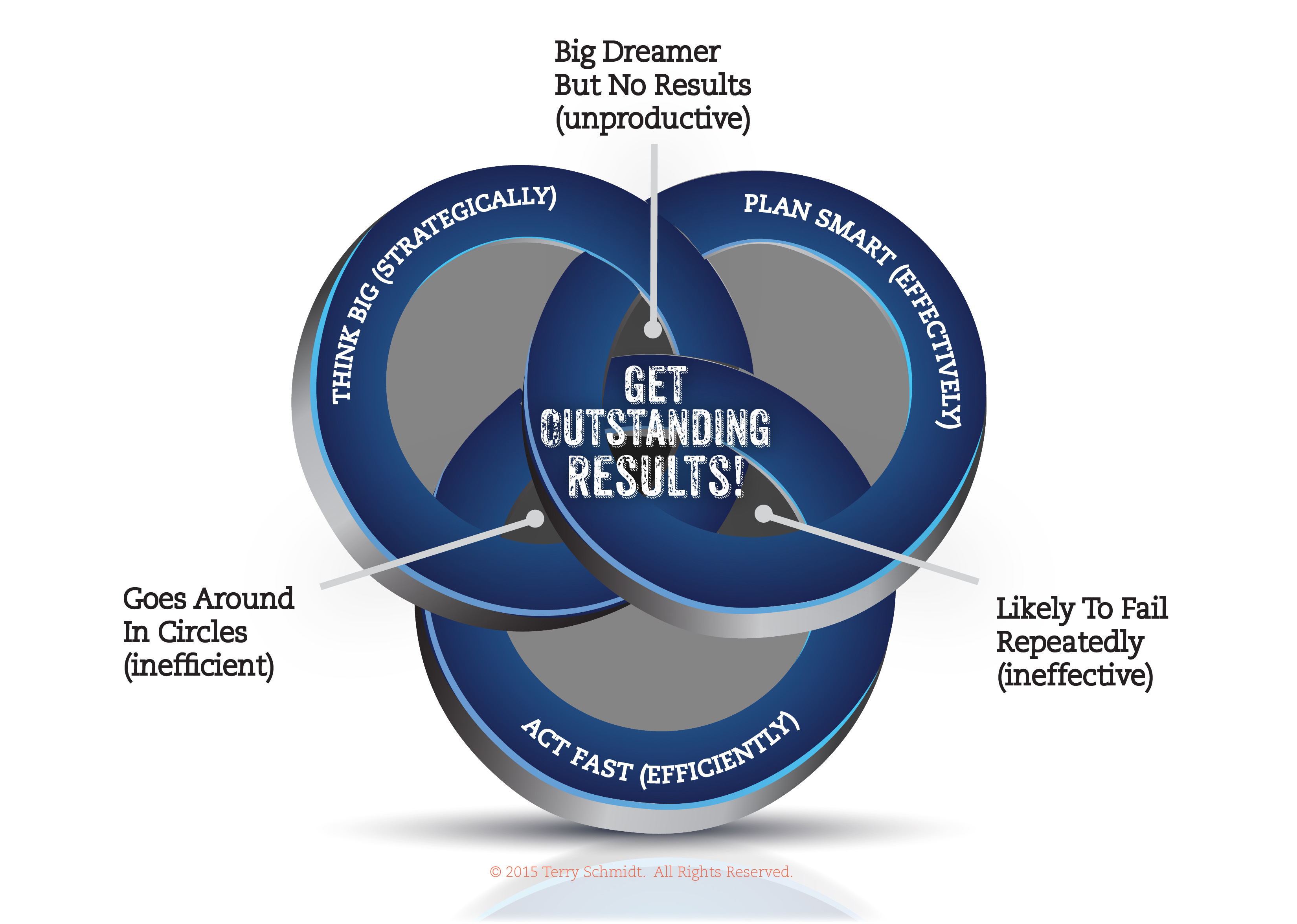 Each theme is important, but being good at just one or two is not enough. Like legs on a stool, you need all three. Organizations and Individuals who learn to use and integrate these three themes will multiply their capacity to get results and stand out in a crowded field.
Give the strategy dogs a call to transform how you get results.
"Pound for pound, Terry Schmidt is the world's best Strategic Management consultant."
Joseph Sunio, Project Manager, Boing Company –